Part Of Web Hosting Income Goes To My Car
Yesterday, I got a cute little 100$ from the
webhosting racket
we do. And I declared long time ago, part of web hosting income should go to my car named "black mamba", as in "black mambabarurot."

Today, I kinda had a half day work. To EVANGELISTA MOTORWAY i went. For the uninitiated buyers, Evangelista St. is just like Banaue Ave, only shorter. Ave > St.
You need auto spare parts? Evangelista traders got em all here. Sources? Only God knows where they are getting these auto parts.
First up, I had the rear actuators changed. Auto door not working smoothly. After the sweaty mechanic opened up the inner door panel, he saw both installed actuators are busted. The brand is "Cobra." From the looks of the Cobra Actuators (color blue and plastic looking), the piece really won't last the constant actuation. I had the 2 actuators replaced with a generic set, color black and looks like it's more rigid than the blue cobra. Price per actuator is P350 but I haggled down to P300 each.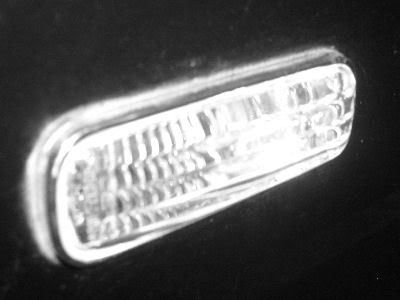 (pardon the pix, it's flash/lamp flooded)


I also changed the stock side marker lights to a white one. This one, not needed really, just wanted the side marker to complement the color of head and tail lights (no yellow tone). I replaced the stock model. But I will not sell these stock side lights. I am keeping this one for later installation when I get tired of the white one. New one is Tawain made. Price is P550 and later adjusted to only P450, I am a long time buyer at shop.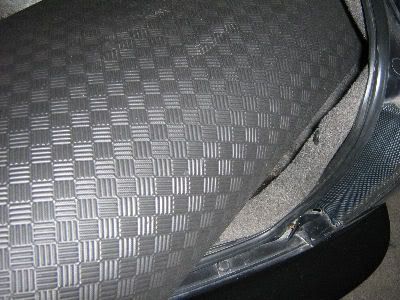 (still needs cutting)

If you pass by Evangelista St. at Bangkal Makati City ( i dwell at Pasay Road), you will also see tons of mat vendors. Since the trunk mat I am using is kinda saggy and soft, I bought a new rubber mat. Initial price tag is P450 to cover the whole trunk space. But just be firm when dealing with these sellers and you'll get a better price. My purchase price is only around P80 per square meter. I paid P200 for over 2 sq.meters of rubber matting. I told them, they need not cut it for me. I want to cut it myself so it will perfectly fit the shape of the trunk.

And after 2 hours or so of fixin and buyin, to the car wash baby. Wash is P40.00 and vacuum cleaning is only P30.00.
There you go, it's really nice that I have other source of funds. So that, stuff like these I don't need to get straight out of my primary income.

BTW, the Philippine Flag I got from Araneta Center during the China - Team Pilipinas basketball game is proudly stationed at the backseat. In support of the RP Five...
Labels: Basketball, car. honda, civic, web hosting