GAB V in the House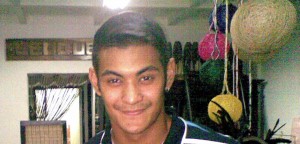 Yesterday, Gab Valenciano dropped by the H.O.L. to check out some of our products. He's really nice and joyful and polite and with tons of E.N.E.R.G.Y. Just like you know who.
In the end, he purchased the
BRIDGETTE Console
, the
VIBENTO center table
and the
2 feet x 3 feet MIRROR
. And, the musically inclined and entertainment-showbiz guy in him, the
ELVIS figure
also danced its way to Gab's heart.
Oh wait, it's not the end, he said he'll be back on Monday to get some other furniture pieces (
Shen Rack
, this new
desk lamp
,
Z-type table double order
and the
LOVE bookshelves
) to fill his condominium. (Maybe we can get a better pic of him then.)
Nice guy, nice buy.
After meeting him, I promise, I'll ditch the C2. I am now a solid REAL LEAF GREEN TEA fan. That's a promise. If you see us in the office drinking C2 again, I'll dance like GAB and make a fool of myself.
NOTE: Many thanks to our dear Filipino-Filipina celebs for allowing Leoque furniture to grace your homes. If you feel like removing your name - the notes - your picture - "your buy" on this post, please contact us. We will remove the data or the whole post ASAP. We are proud that our furniture landed in celebrity homes but we respect your privacy more.
Labels: celebrity homes, furniture, leoque