The Beatles, with LOVE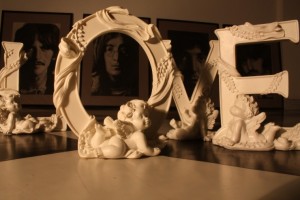 Here's another shot of the LOVE Resin decor that we sell. With The Beatles as the background. I shot this for an assignment at a basic photo seminar I attended last Sept. 08.
Purposely shot in mind, the classic cool Beatles song, All You Need Is Love.
This
LOVE
is for sale.
Labels: beatles, business, leoque, love, photography