Starbucks' Trenta Cup = 30 hours awake
Who's out there to consume almost a liter of coffee? Maybe there are. Coz Starbucks will roll this "trenta" cup in May.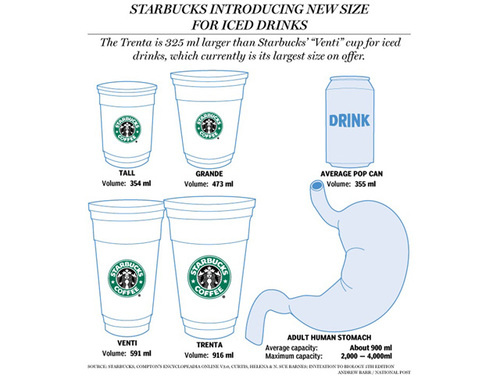 I did not do further reasearch as to why it is called "trenta" but my bet is, after gulping 916 ml of coffee, I think the drinker will be awake for 30 straight hours, as in, trenta horas derecho.